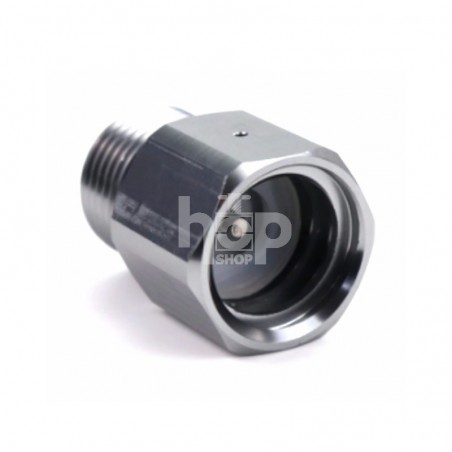  
Sodastream to Regulator Valve Adapter
This Aluminium adapter allows you to connect a new style Soda Stream cylinder to a gas regulator.
This can then be used for carbonating Cornelius Kegs, bottling devices etc.
As with all valves we recommend injecting the gas in smaller bursts as to avoid freezing up the valve and letting excess gas escape. 
Only users who already bought the product can add review.