WE HAVE OVER 1900 PRODUCTS ON OUR SITE! SEARCH FOR YOUR PRODUCT HERE:
Beaverdale 6 Bottle Wine Kits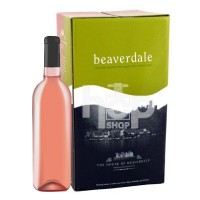 Beaverdale 6 Bottle wine kits are premium all inclusive wine making kits which requires only water.
No added sugar is needed for this wine kit as all of the sugar content is contained within the 1.17 litres of grape concentrate.
Just top up with water and produce home made wine in approx. 4 weeks.
Long established wine making kits, which are used with great success by both novices and experienced wine makers.
House of Beaverdale, the UK's original all grape juice concentrate wine kits are available in both 6 and 30 bottle versions.