WE HAVE OVER 1900 PRODUCTS ON OUR SITE! SEARCH FOR YOUR PRODUCT HERE:
All Grain Mash Kits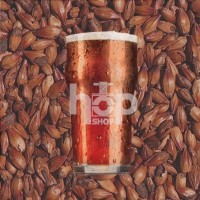 Mash kits crafted and designed in partnership by Brupaks and Crisp Maltings.
Master Brewer at one of the UK's largest maltings, Crisp, Carl Heron has put together a selection of fantastic recipes for your
enjoyment.
Produce 23L of quality home brew with recipes designed for great beers every time!
Recipe Mash Kits Available:
Crisp Vienna Lager
Crisp Stout
Crisp Special Bitter
Crisp Ruby Ale
Crisp Prohibition Lager
Crisp Kolsch
Crisp New England IPA
Crisp Golden Ale
Crisp Gluten Reduced Pale