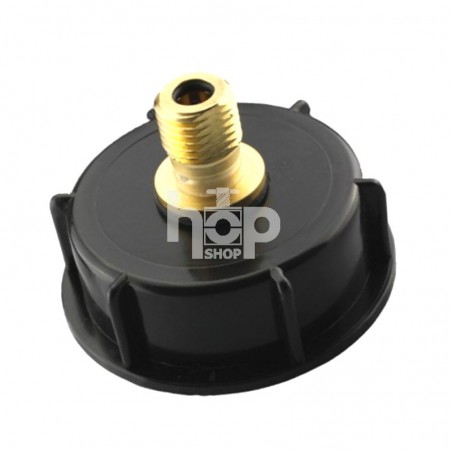  
2" Cap With Brass Pin Valve & O Ring For Plastic Barrel
This cap has a combined inlet & pressure release valve and fits the latest Weltonhurst 5 gallon basic barrels.
It is fitted with a piercing pin for use with 8g CO2 or Nitrogen bulbs but is nor suitable for use with either Hambleton Bard S20/S30 or Sodastream cylinders.
An 8g bulb holder such as the 'Spare Red Plastic Bulb Holder to fit 8 gram Bulb Injector' shown below will be needed to hold the gas bulb.
Pressure tolerance is approximately 5psi.
Cap may be black or white.
---
Only users who already bought the product can add review.