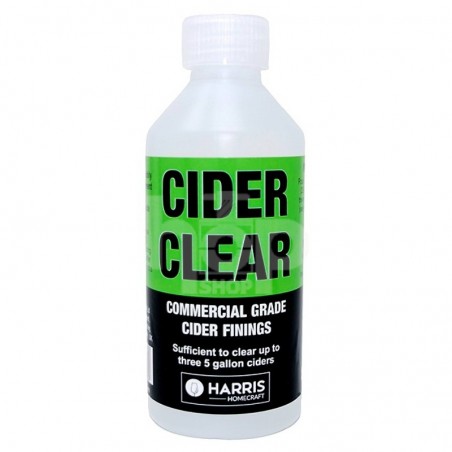  
Harris Cider Clear Finings 240ml
Cider Clear is a liquid cider fining made from isinglass, a commercial grade clearing agent.
Although ciders will eventually clear by themselves, sometimes this could be many months.
Finings will help clear your cider quickly and help compact the sediment.
This product is sufficient to clear up to three 23L (5 gallon) cider.
---
Instructions
Pour 80ml into 5 gallons (23l) of cider towards the end of fermentation.
This results in clear cider quickly with more compact sediment.
Store in a cool dry place (below 15c) - use within 6 months of opening.
---
Ingredients: Isinglass, Water, Citric Acid, Preservative E220
Only users who already bought the product can add review.