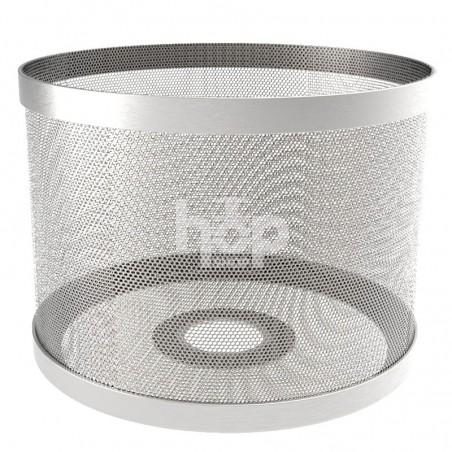  
Grainfather Overflow Filter
Overflow Filter - Grainfather Accessory
Elevate your brewing process with the Grainfather Overflow Filter.
Specifically designed for G30 and G70 Grainfather Brewing Systems, this simple and effective mesh basket plays a crucial role in preventing unwanted particles from entering the overflow pipe and compromising the quality of your brew.
With its easy assembly and precise fit between the overflow inlet and the top mash plate, the Grainfather Overflow Filter provides a reliable barrier against contaminants.
By effectively filtering out particles, it ensures a cleaner and more refined brewing process, allowing you to focus on creating exceptional beverages without worrying about unwanted elements.
Experience the peace of mind that comes with knowing your brew is protected from potential contaminants.
Upgrade your brewing setup today with the Grainfather Overflow Filter and enjoy the benefits of enhanced quality control and a smoother brewing experience.
---
Material: 304 Stainless Steel
Mesh: 600 Micron Mesh
Centre holes: 23 mm
Only users who already bought the product can add review.