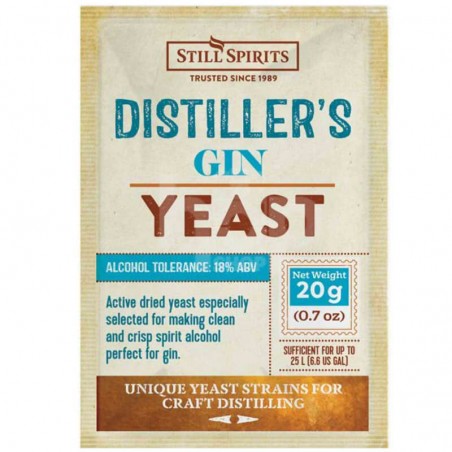  
Distiller's Yeast Gin 20g
Distillers Gin Yeast
Distiller's Yeast Gin is a particularly clean active dried yeast, specially selected for Gin production.
This strain gives a neutral congener profile, making clean and crisp spirit alcohol perfect for showcasing your botanicals.
Still Spirits Distiller's Range, selected genuine distilling yeasts, nutrients and enzymes for home craft distilling.
Sufficient for: Up to 25 L
Alcohol Tolerance: 18%
ABV Attenuation: 70-100% (Low-High)
Flocculation Rate: Low
Only users who already bought the product can add review.