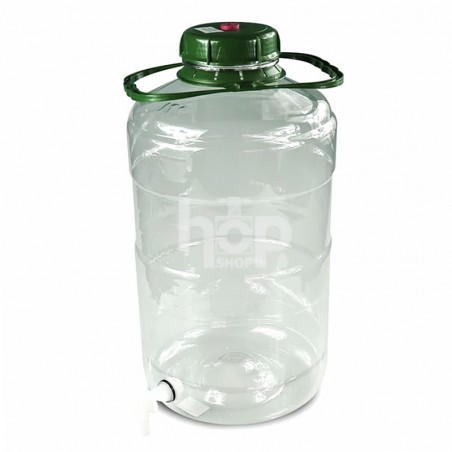  
27 Litre PET Fermenter - With Tap
A 27 litre capacity clear plastic fermenter with moulded in scale, complete with carrying handle and a cap fitted with a rubber grommet to hold an airlock.
The cap has been designed so as not to need an O Ring.
Dimensions: height 550mm, diameter 280mm.
This fermenter is available either with or without a tap for running off the contents which is fitted close to the base.
To minimise the possibility of distortion it is recommended that luke warm rather than boiling water be poured into this delicate fermenter.
Only users who already bought the product can add review.