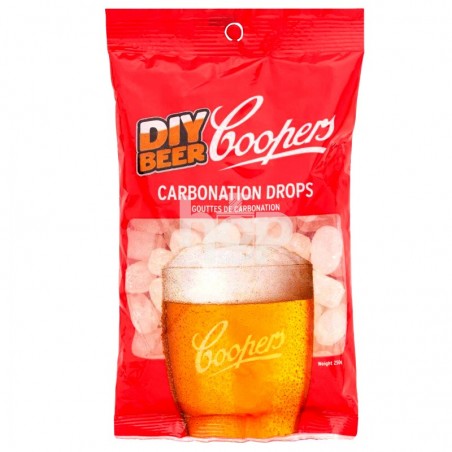  
Coopers Carbonation Drops
Particularly useful if bottling.
Carbonation Drops are a convenient, no fuss, no mess alternative to priming sugar.
They dissolve quickly without the need for inverting or shaking the bottle.
The recommended dosage is one drop per 500ml bottle.
Approx 60 per bag, enough for a full batch per packet.
Only users who already bought the product can add review.