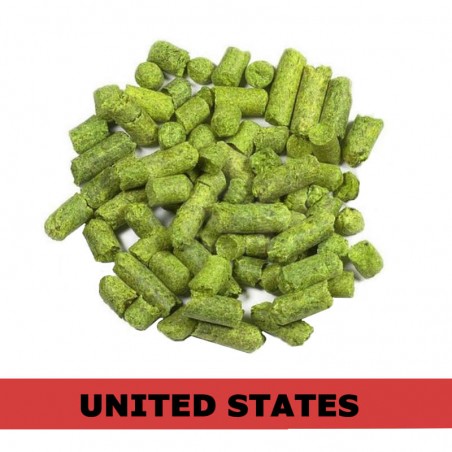  
Idaho 7 Hop Pellets 100g
Idaho 7 Hop Profile
Idaho 7 hop pellets are known for their pine, tropical, fruity and floral flavours and aromas, most notably mango and pink grapefruit.
This hop practically drips with juicy tropical and stone fruit, supported by sticky pine and fainter notes of earthy black tea.
It's perfect for a late hop addition, though also has high enough alpha acids for good bittering.
---
Origin: USA | Alpha Acid: 9-14% | Beta Acid: 4-9%
Hop Characteristics: Black Tea, Pine, Mango, Grapefruit 
Idaho 7 Hop Substitute: El Dorado, Calypso
---
What beer styles will Idaho 7 work in?
Some popular beer styles include IPAs, Pale Ales, and Wheat.
What hops pair well with Idaho 7?
Idaho 7 hops are most commonly paired with Azzaca, Motueka, and Cascade.
Only users who already bought the product can add review.