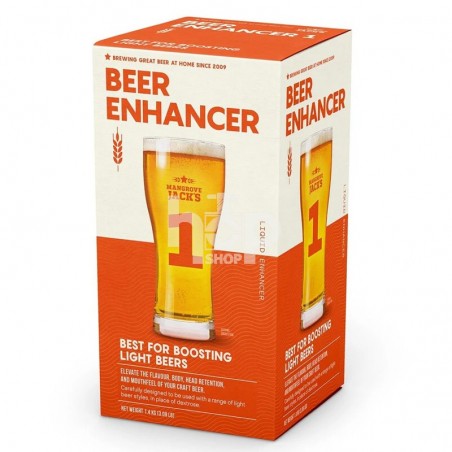  
Mangrove Jack's Beer Enhancer 1
Liquid Beer Kit Enhancer
Mangrove Jack's Beer Enhancer 1 is made from a blend of liquid malt extract, inverted sugar syrup & glucose syrup.
This enhancer is used as a replacement for dextrose (brewing sugar) when making beer from home brew kits.
The liquid beer kit enhancer will produce a beer with better flavour, body, head retention and mouthfeel.
Designed for boosting light beers. such as lighter, drier beers, such as lagers and pilsners.
Only users who already bought the product can add review.