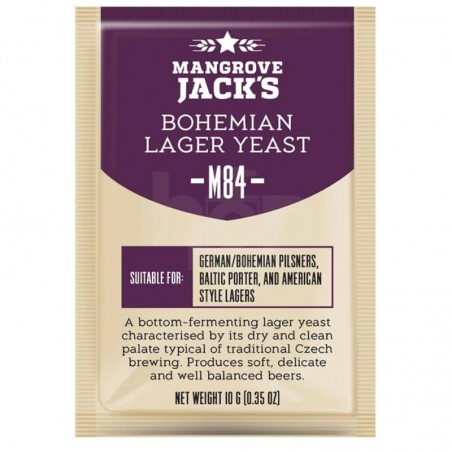  
Mangrove Jack's M84 - Bohemian Lager Yeast 10g
Mangrove Jack's M84 Yeast
A bottom-fermenting strain characterised by its dry and clean palate typical of traditional Czech Brewing.
Beer fermented with this strain is generally rich and chewy without being heavy at all.
---
Attenuation: High (72-76%) | Flocculation: High (4/5) | Alcohol Tolerance: 8%
Sprinkle contents directly on up to 23 L and ferment at 10-15 degrees for best results.
Only users who already bought the product can add review.