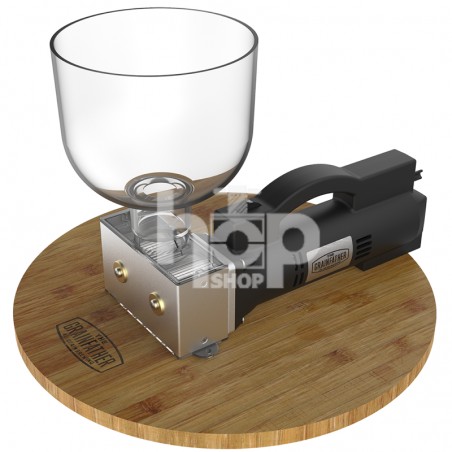  
Grainfather Electric Grain Mill
Grainfather Electric Grain Mill
Milling your own grain will enable you to obtain one of the key ingredients at its best.
The use of an electric motorised mill provides ease & facilitates an optimal end results repeatedly.
A key piece of equipment from the Grainfather stable.
Here's the manu pitch:
Perfection takes time...this motorised, adjustable, easy-to-use Electric Grain Mill makes light work of crushing grain at home, so you can brew fresher beer!
• Motorised all-in-one Grain Mill
• Large, fluted rollers for maximum crushing
• Adjustable crush & speed settings
• Bamboo Mounting Board
The perfect purchase for all-grain brewers who want to go one step further and crush their own grain, or upgrade their existing mill.
The Grainfather Electric Grain Mill makes efficient grain crushing easy - simply add a bucket to collect the crushed grain.
How to use video Click Here
Only users who already bought the product can add review.