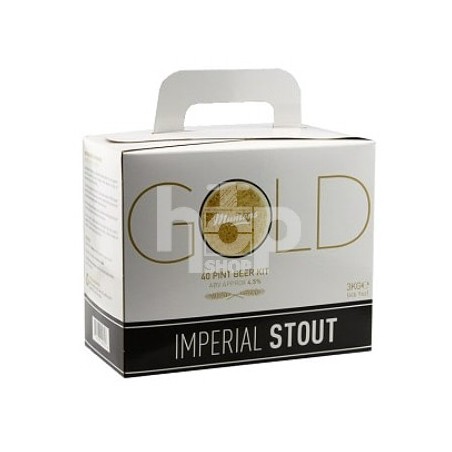  
Muntons Gold Imperial Stout
As Imperial Russia extended its territories into the Baltic States during the early 1780's, Catherine the Great, Empress of all the Russians fell in love with strong British Stout.
Imperial Stout captures the essence of this truly classic beer, with its full body, rich black colour and distinctive dry bitterness.
Capped by a smooth, creamy head, it is a brew to be savoured, and enjoyed at its best when served chilled - approximately 5°C or 41°F.
Range Information
Classic British full bodied brews, made from the best of malts to great British recipes.
Each contains 3kg of high quality Malt Extract producing 40 pints of full bodied beer true to style.
These beers do not require the addition of brewing sugar for brewing, just priming sugar to assist in the secondary fermentation.
Only users who already bought the product can add review.