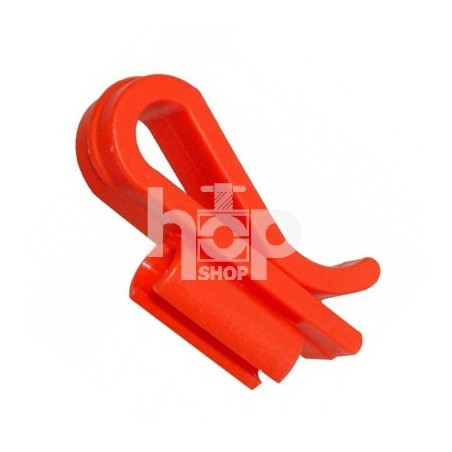  
Red Bucket Clip
Do you run out of hands when racking your wines and beers?
I used to, until I discovered this versatile and economic little gadget.
It attaches firmly to the side of a bin or fermenter and aids the secure holding of the tube in place.
Holds 1/4" tubing, and with some minor adjustments will hold 5/16" tubing.
Only users who already bought the product can add review.