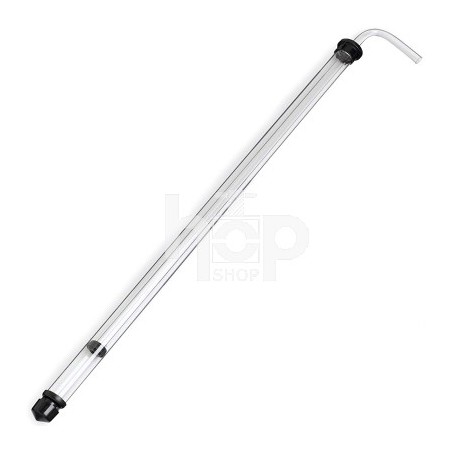  
Auto Syphon 4.5L
This is the branded market leader, made in Canada.
Make syphoning easier - a great little device which at a single stroke of the inner tube helps start the syphon action without disturbing the sediment.
(If there is no sediment present then the sediment trap at the base can be removed so that the maximum volume of liquid can be transfered).
It has an overall length, with the inner tube retracted, of aprx 360mm and the diameter is aprx 26mm, this fits inside a standard demijohn.
The tubing required for the liquid outlet is the standard 5/16".
For a demonstration please check out the following video here!
Only users who already bought the product can add review.