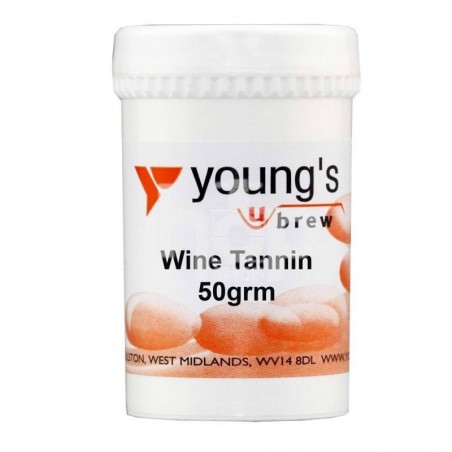  
Wine Tannin - 50g
Wine Tannin
Wine structure is very important, tannin provides both bitterness and astringency character to a wine.
Tannin is a reddish-brown powder extracted from grape skins and used to enhance low-tannin wines.
Depending on your grape variety you may find higher tannin will achieve the correct balance.
Tannic wines that use red fruits such as blackberries, elderberries and grapes have high tannin levels.
Wines made from vegetables, grains, flowers and white fruit, except for apples, usually enjoy the addition of tannin.
The correct amount of tannin will help clear the wine by precipitating out any proteins.
Only users who already bought the product can add review.