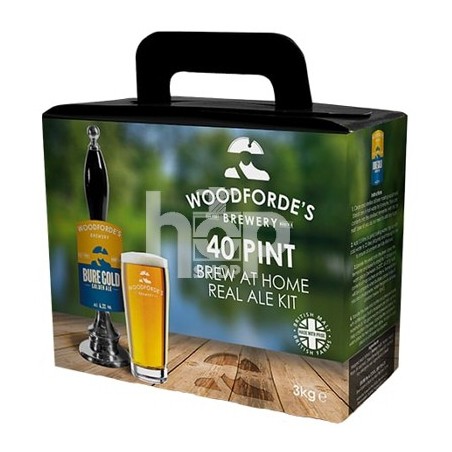  
Woodforde's Bure Gold Golden Ale
Cheapest all malt brewing kit we run.
Go for Gold!
A pale sweet malty golden ale, including American hops for that special hop contribution.
Approved by the Woodfordes' head brewer, Belinda Jennings.
Perfect session ale.
Makes 40 pints
Style: Golden.
ABV: 4.3% approx.
Range Information
From some of the award winning best recipes.
A fine range of ales made to recipes from an award winning Norfolk brewery which stand out for their superb hop aromas.
No brewing sugar needed other then for priming for the secondary fermentation.
Outstanding kits.
Only users who already bought the product can add review.