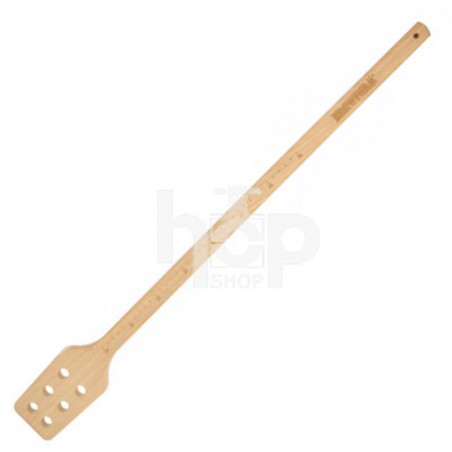  
Wooden Mash Paddle 70cm
Wooden mash paddle, ideal for stirring wort during mashing when brewing beer.
With rounded corners to avoid scratches and height markings to enable easy measuring of the volume in your brew kettle.
Dimensions stirring surface area: 13.0 x 7.5 x 1.0 cm
After use, clean the wooden paddle by rinsing it with warm water and drying it before storing it.
Only users who already bought the product can add review.