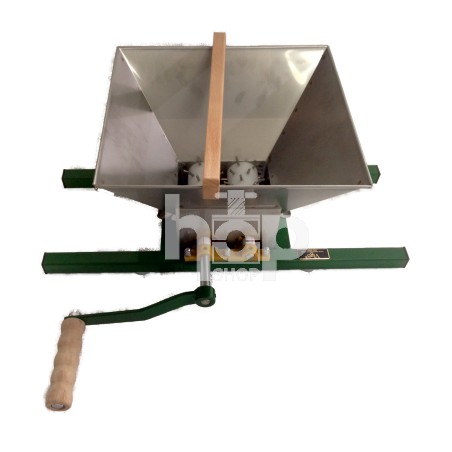  
Essential Crusher to fit 12 litre press
This Hobby Crusher fits the 12L cross beam press and 12L self assembly hobby press.
The ideal combination to lessen the hard work of juice extraction & get through any volume.
Small fruits can be processed whole, but large apples and pears may need to be roughly chopped into quarters before feeding into the hopper.
Fresh juice pasteurised is both delicious & will be kept well.
42cm (16½") x 60cm (23¾") x 28cm (11") high
Only users who already bought the product can add review.