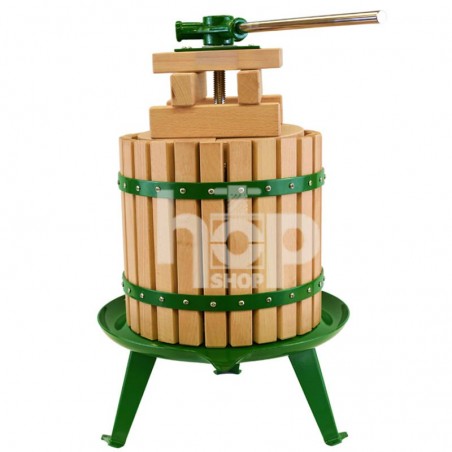  
12 Litre Hobby Press - Self Assembly
12 Litre Apple Press
Ideal for beginners to homebrew, this is a popular entry-level press.
A worthwhile, low-cost opportunity to experience traditional juicing and cidermaking.
By applying consistent, gentle pressure to the pressing plate, the greatest flavour and juice are extracted.
---
What's inside the box?
Instructions for assembling
4 spacer blocks
Food-grade grease
Straining bag
A booklet with basic juice and cider-making instructions.
Only users who already bought the product can add review.