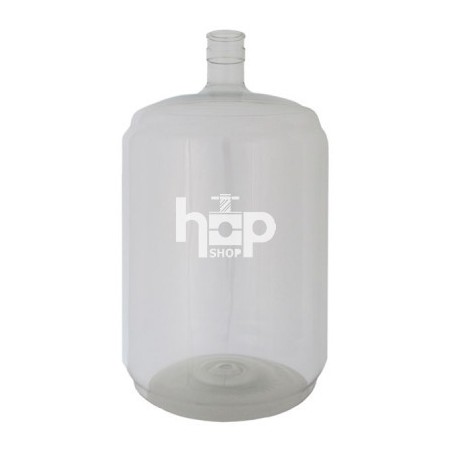  
11 Litre Plastic Carboy - PET
Plastic Carboy Fermenter
An 11.4 litre (2.5 UK gallon) fermenter is produced from a special clear, stain odour and taste-resistant PET.
It also has low oxygen permeability which greatly reduces the risk of oxidation.
To minimise the possibility of distortion it is recommended that lukewarm rather than boiling water be poured into this delicate fermenter.
We recommend that you use the recommended tail cork or carboy cap with a bubbler airlock for a perfect fit.
The maximum diameter is 23cm and the overall height is 39cm.
Only users who already bought the product can add review.