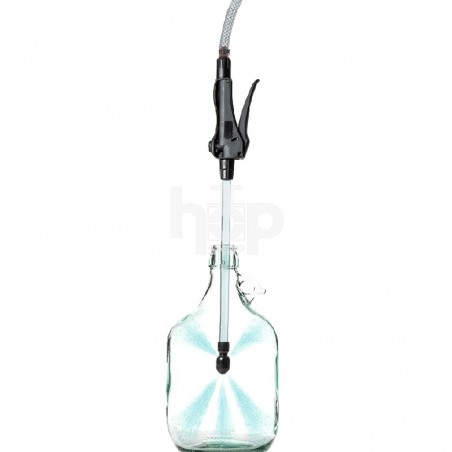  
Easy Washer Demijohn & Carboy Cleaner
A complete and handy washing device that comes with a standard out door tap connection, braided tubing, 60cm bottle washing stick and flow controller.
Ideal for cleaning glass equipment such as demijohns & carboys.
Can also be used for cleaning out plastic & stainless steel brewing vessels & systems.
Product Specifications:
Approximately 2m of braided tubing with hose clip.
Hose styled tap connection / connector
Water flow controller
60cm Washing stick attachment
Only users who already bought the product can add review.