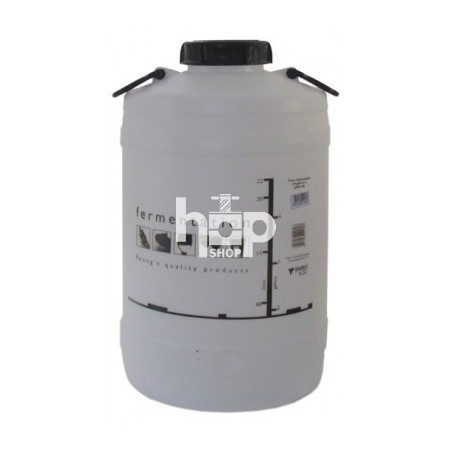  
25 Litre Wide Neck Fermenter
25 litre / 5 gallon screw top plastic wine, beer or cider fermenter with a 10 cm diameter opening wide enough to put your hand in for cleaning.
It comes complete with a bored screw cap with its O ring seal but you will need both a standard size demijohn bung and an airlock to use it for fermenting.
Approx dims:Height 52 cm, Diameter 30 cm.
To minimise the possibility of distortion it is recommended that luke warm rather than boiling water be poured into this fermenter.
Only users who already bought the product can add review.