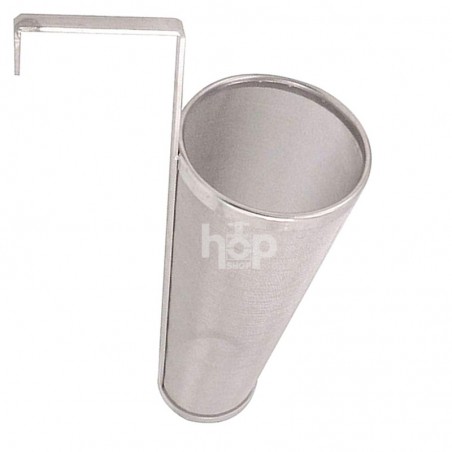  
Stainless Steel Hop Basket
Made with a fine, 300 micron mesh, for maximum wort flow and increased hop utilisation.
From the handle to the base it is approx. 45cm.
Specifically fitted hook design which can be hooked onto the side of a majority of brew pots and all grain brewing systems.
This stainless steel mesh basket keeps hops together during the boil, for ease of use.
It can be used on all appropriate sized boil pots.
Deeper than the Grainfather Hop Spider with a tapered cone shape.
Only users who already bought the product can add review.