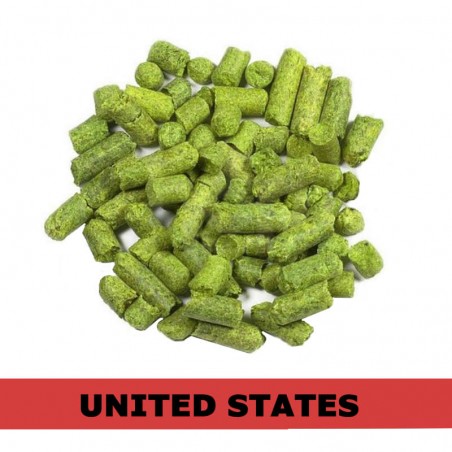  
Cascade Hop Pellets 100g
Cascade Hops
Cascade hop pellets are known for their bright and bold citrusy flavour, with notes of grapefruit, lemon, and pine.
Cascade hops can bring a fresh and zesty flavour to your beer, making it a favourite among homebrewers and commercial breweries alike.
A versatile hop variety, Cascade has a moderate alpha acid content, making them suitable for both bittering and aroma.
---
Cascade Hop Profile
Origin: USA
Alpha Acid: 4.5-9%
Beta Acid: 3.6-7.5%
Characteristics: Floral, Grapefruit, Lychees
Substitute: Centennial, Amarillo or Ahtanum
---
What beer styles will Cascade work in?
Cascade hop pellets are a popular choice for American-style IPAs as well as other beer styles that benefit from a pronounced hop character.
Some other popular beer styles include American Ale, IPA, Porter, Pale Ale, Barleywine and Witbier.
What hops pair well with Cascade?
Being an American hop variety, Cascade works well with other citrusy and piney hops like Citra, Mosaic, Chinook, Centennial, or Simcoe.
They also pair well with fruity or spicy yeast strains, such as Belgian Saison or American ale yeast.
Only users who already bought the product can add review.