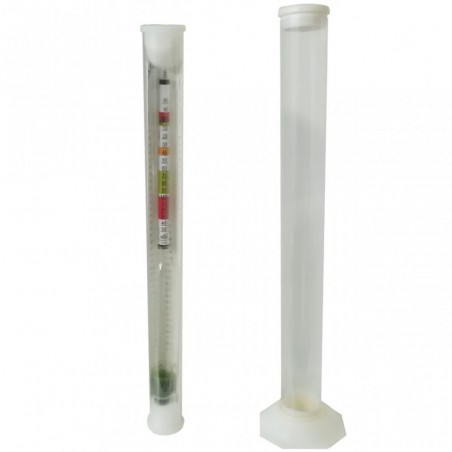  
Hydrometer with Plastic Trial Jar
Glass Hydrometer & Plastic Trial Jar
A french-made triple scale (specific gravity, sugar and potential alcohol) wine and beer hydrometer complete with a clear plastic trial jar and full instructions.
The gravity scale has a wide range with readings from 0.980 to 1.150, useful for those high alcohol readings up to approx. 20% abv.
The maximum overall height of the trial jar is 34cm.
Only users who already bought the product can add review.