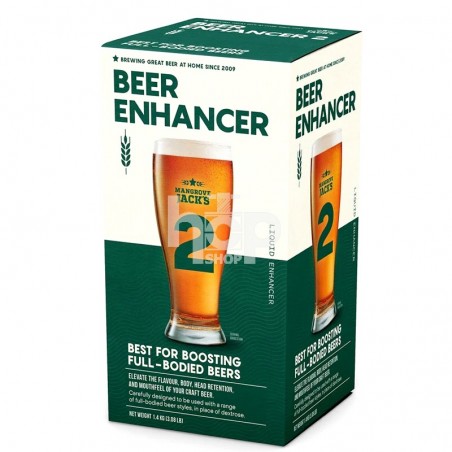  
Mangrove Jack's Beer Enhancer 2
Liquid Beer Kit Enhancer
Mangrove Jack's Beer Enhancer 2 is made from a blend of liquid malt extract, inverted sugar syrup & glucose syrup.
This enhancer is used as a replacement for dextrose (brewing sugar) when making beer from home brew kits.
The liquid beer kit enhancer will produce a beer with better flavour, body, head retention and mouthfeel.
Designed for boosting full-bodied beers such as IPAs, English and American Pale Ales, or any amber, red, or dark beer styles.
Only users who already bought the product can add review.