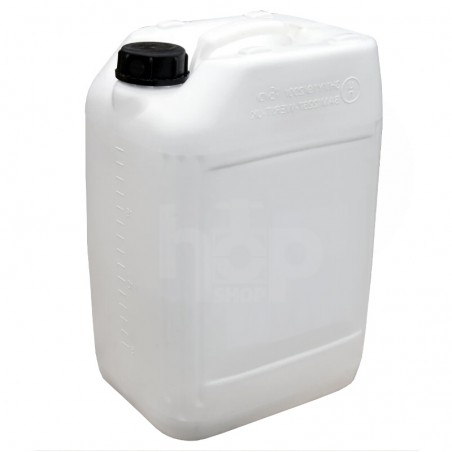  
Muntons Liquid Malt Extract - Dark 25kg (Premium Grade)
Malted Barley Extract BBE 05/24
If you're looking to take your homebrewing to the next level, look no further than Dark Liquid Malt Extract 25 KG.
This versatile liquid malt extract can be used as a base for a partial grain malt replacement or as a brew extender when added to a conventional mash.
Liquid Malt Extract 25kg
With a similar consistency to molasses, this liquid malt extract comes in a 25 KG container and has a strong malt flavour from added roasted malt.
The type of malt extract used in brewing differs depending on the grains used in the process.
But with this dark malt extract, you're sure to get a sweet and rich taste in your beer.
Malt Extract Brewing
Brewing with malt extract is also relatively easy compared to all-grain brewing.
Malt extract comes in liquid or dry form, making it easy to measure and use in your brews.
This simplifies the brewing process and allows you to focus on other aspects of your recipe, such as hop additions or yeast selection.
If you're interested in malt extract brewing, 3 kg of LME is the perfect base for your beer recipes.
From there, you can add hops during the boil or fermentation to make a unique brew that suits your taste.
Tips for Storing Liquid Malt Extract Syrup
To get the best results from your malt extract, it's important to store it properly.
We recommend keeping the syrup in a cool, dark place (5 -20C) and minimizing fresh air contact. 
When sealing the container, try pushing the sides of the can in before screwing down the cap to create a vacuum effect.
Benefits of Malt Extract in Homebrewing
Malt extract can enhance your homebrewing experience in several ways and produce brilliant beers.
Not only does it improve head retention, body, taste, and aroma in your beer, but it also provides a consistent flavour profile that you can rely on.
With the right recipe and technique, malt extract can yield a beer that is just as clear and visually appealing as all grain beer kits.
Useful Background on Malt Extract Brewing
If you're new to malt extract brewing or just looking for some helpful tips and tricks, be sure to click here for a useful background on malt extract brewing.
With the right knowledge and ingredients, you can create a unique and delicious brew that will impress your friends and family.
Only users who already bought the product can add review.