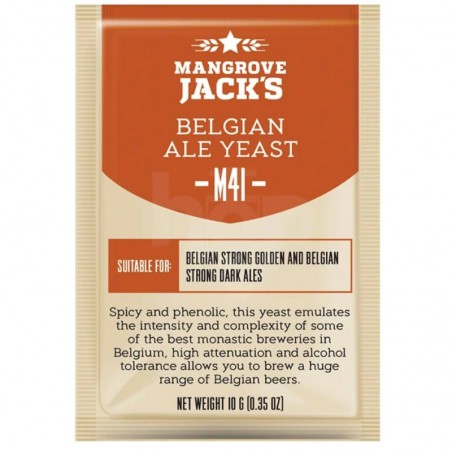  
Mangrove Jack's M41 - Belgian Ale Yeast 10g
Mangrove Jack's M41 Yeast
Spicy and phenolic, this yeast emulates the intensity and complexity of some of the best monastic breweries in Belgium.
High attenuation and alcohol tolerance allow you to brew a huge range of Belgian beers.
---
Attenuation: Very High (82-88%)| Flocculation: Medium (3/5) | Alcohol Tolerance: 12%
Sprinkle contents directly on up to 23 L and ferment at 18-28 degrees for best results.
Only users who already bought the product can add review.