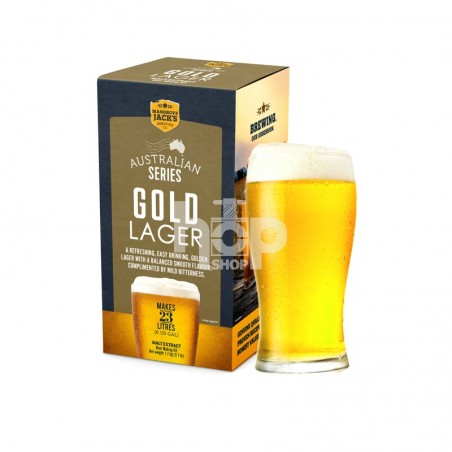  
Mangrove Jack's - Brewers Series - Gold Lager
Mangrove Jack's Brewer's Series Gold Lager is easy drinking, refreshing with a balanced smooth flavour and mild bitterness.
ABV Approx: 4.4% | IBU: 18-22 | Colour: Vibrant Gold
---
Mangrove Jack's Gold Lager beer kit produces up to 40 pints and requires the addition of 1 kg brewing sugar.
If you are looking to experience a beer with better flavour, body, head retention and mouthfeel.
Then we recommend swapping out the sugar for 1.2 kg Pure Liquid Malt Extract or Beer Enhancer. 
---
Mangrove Jacks Brewers Series are crafted from high quality ingredients, providing you with exceptional value brewing kits.
Each Beer Kit contains 1.7 kg of premium liquid malt extract and style specific yeast.
Only users who already bought the product can add review.