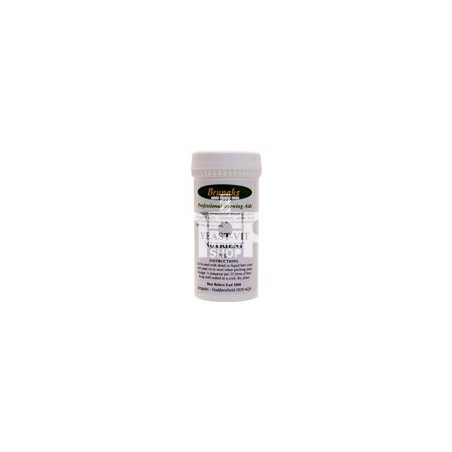  
Yeast-Vit Beer Nutrient
Maximise your chances of getting your yeast off to a flying start, reduce the possibilities of off flavours.
Yeast-vit will provide a kick start to your yeast by enabling it to access some key nutrients which allow it to spring into action & which with the correct temperature & the sugars provided in the wort will be sufficient to facilitate a high speed & strong fermentation.
A carefully formulated blend of soluble inorganic salts, vitamins, amino acids and trace elements to correct nutrient deficiencies in wort which ensures a rapid and thorough fermentation.
Suitable for use with either dried or liquid yeasts it should be added at the rate of 1/2 teaspoon per 25 litres of beer and added to the well-aerated wort when pitching the yeast.
Pack size Tub 50g
Only users who already bought the product can add review.