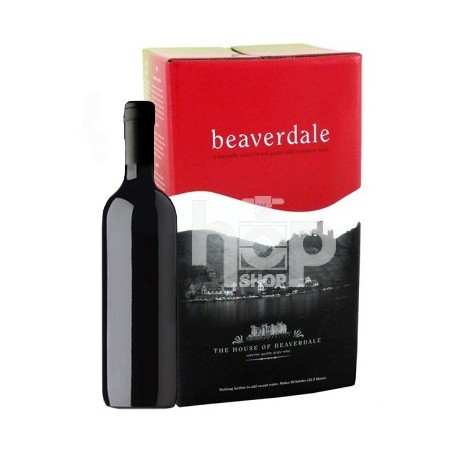  
Beaverdale - Malbec - 30 Bottle Wine Kit
Beaverdale Malbec 30 Bottle wine kit is a premium all-inclusive wine making kit which requires only water.
No added sugar is needed for this wine kit as all the sugar content is contained within the 6 litres of grape concentrate.
Just top up with water and produce homemade wine in approx. 4 weeks.
---
Malbec is a full-bodied red wine that grows mostly in Argentina, known for its plump, dark fruit flavours and smoky finish.
This Malbec is bright with intense ruby-red youthful purple tints and aromas of fresh fruits - a result of the high altitude vineyard plots.
Plums and blackberries are overlain with subtle violet notes to give a premium wine with great structure and a long and intensely fruity finish.
Dry | Medium Oak | Full Body | 12% ABV Approx.
---
Range Information
Long-established wine making kits, which are used with great success by both novices and experienced winemakers.
House of Beaverdale, the UK's original all grape juice concentrate wine kits, are available in both 6 and 30 bottle versions.
Each wine making kit contains grape juice, yeast, bentonite, stabilizer, oak chips (the use of which is optional) and finings. 
For those who prefer greater body or depth to their wines, consider reducing the amount of water added.
Only users who already bought the product can add review.