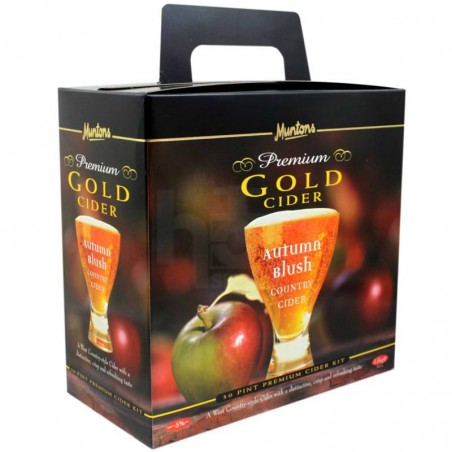  
Muntons Premium Gold Autumn Blush Cider Kit
Muntons Premium Gold Autumn Blush Cider Brewing  Kit
This 3.5k kg home brew cider kit requires no additional sugar and makes up to 30 pints of approx 5% ABV.
Muntons Premium Gold Autumn Blush Cider Kit produces a west country-style cider with a distinctive, dry, crisp and refreshing taste.
You can opt to make this kit up to 40 pints with a lower ABV, making it a great session cider for those long summer days.
Ingredients: Concentrated Apple Juice, Barley Malt Extract, Natural Flavouring, Yeast (in sachet)
Only users who already bought the product can add review.