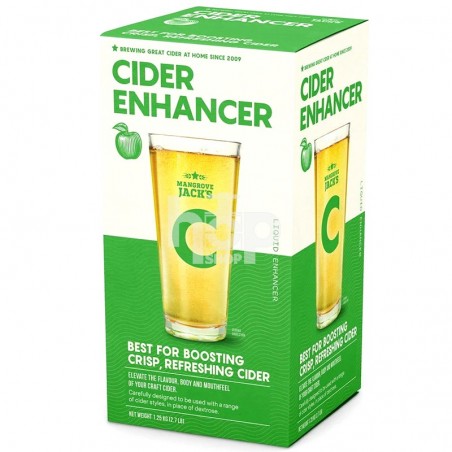  
Mangrove Jacks - Cider Enhancer
Liquid Cider Kit Enhancer
Use as an alternative to approx 1 kg of brewing sugar for cider-making kits or when making cider at home.
This cider enhancer will elevate the flavour, body and mouthfeel of your homemade cider.
This enhancer infuses a unique blend of apple juice concentrate, invert sugar and glucose syrup.
It has been carefully designed to be used with various cider styles, best for boosting crisp, refreshing cider!
Only users who already bought the product can add review.