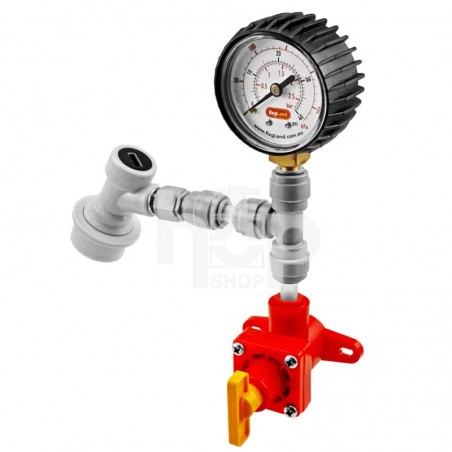  
Blowtie Spunding Valve with push in Pressure gauge (0-40PSI)
This BlowTie Spunding Valve Kit gives you control of regulating pressure retained in a pressure fermenter or Cornelius keg. 
The adjustment knob on the top of the unit makes it easy to increase and decrease the set pressure.
The BlowTie unit can be easily disassembled for cleaning using a Phillips head screwdriver.
This set comes complete with the following:
1 x BlowTie Diaphragm Spunding Valve
1x Premium ball lock disconnect (MFL) Grey/Gas
1x 8mm Push in Pressure gauge (0-40psi)
1 x Duotight 8mm tee piece
1 x Duotight FFL to 8mm fitting
2 x 8mm Straight joiner pieces
Only users who already bought the product can add review.