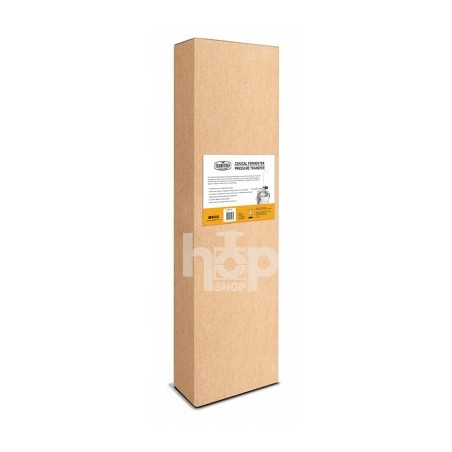  
Grainfather GF30 Pressure Transfer Kit
Grainfather Accessory
Attach this pressure transfer kit to the Grainfather Conical Fermenter to perform a closed transfer.
A clean and simple way to transfer your beer without the need to lift the fermenter to perform a gravity-fed transfer.
This also ensures less chance of oxygen entering the beer during transfer.
All you need is a C02 bottle and a regulator to attach to the pressure transfer, and you can transfer your beer into a keg or bottle through the Conical Fermenter Dual Valve Tap or via the top of the fermenter lid using the Beer Racking Pipe. 
Specifications
High quality 304 stainless steel components
Accurate digital pressure gauge
Needle Valve for precise control of pressure
NOTE: Batteries are not included for the Pressure Gauge. 2 x AAA batteries are needed.
Only users who already bought the product can add review.