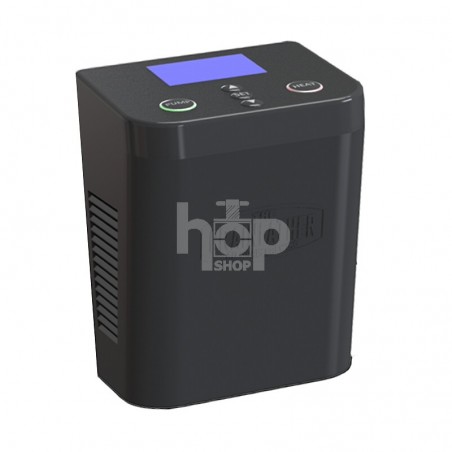  
Grainfather G30 Controller
The Grainfather was already renowned for its ease of use, practical functionality and for its flawless brewing technology, newly released however is an upgrade to make your brewing even smoother!
These are the brand new Connect Control Boxes that are compatible with all Grainfathers, this new piece of equipment comes packed with new features and turns the Grainfather's manual control system into a Bluetooth automated control system.
Use the Connect Control Box in conjunction with the Connect App (and the recipe creator coming soon) for the ultimate brewing experience.
The control box has Bluetooth functionality built in to allow your mobile device to be controlled remotely.
This allows you to multitask or simply relax while brewing and then be alerted when to return to your next step.
Features
PID algorithm works in conjunction with a triac for more stable heating so you can control your power output.
Programmable step mashing
Delayed heating - fill your Grainfather with water the night before and wake up to your water at strike temperature ready for brewing straight away
Change between celsius and Fahrenheit easily
Waterproof graphic display
Switch between manual functionality and automated functionality with the Grainfather Connect app.
---
Grainfather has a free application to help organise your recipes and set up your brewing process.
For Android users, you can download it via Google Play here
NB: this works best with an iPhone.
For iOS users, you can download it via the Apple Store here
For more information check out the video of the Grainfather here
Download the PDF Manual for the Grainfather All Grain Brewing System here
For troubleshooting videos check out these sets of helpful videos here!
For an FAQ on the new control box feel free to click this link or feel free to give us an email or call for our thoughts and guidance.
For a demonstration video on the Grainfather Connect system check out this link.
A two part user review is also available here. Part 1
Click image for further pictures of the product.
A two part user review is also available here. Part 1 Part 2
Only users who already bought the product can add review.