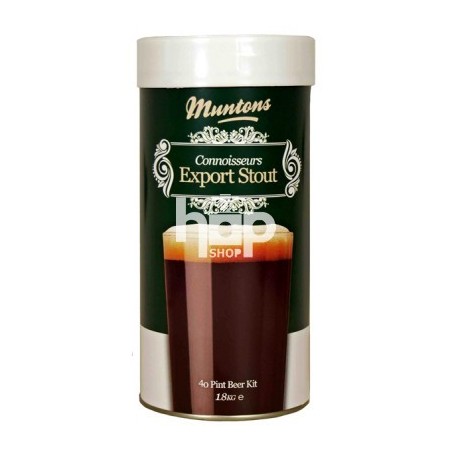  
Muntons Connoisseur Export Stout
Strong and full of body, serve chilled to appreciate this very dark, very hoppy stout.
You don't have to be a genius to enjoy this beer.
Makes 40 pints with an OG of 1040 to 1044.
Range Information
Best quality range of 1.8kg kits.
1.8Kg hopped malt extract = quality beer.
These all need the addition of 1kg of malt extract or brewing sugar to produce 40 pints.
Whilst these are at the upper end of the 'sugar added' range of kits they do reward the patient brewer with some superb true to style beers.
Well under 50p/pint.
Only users who already bought the product can add review.