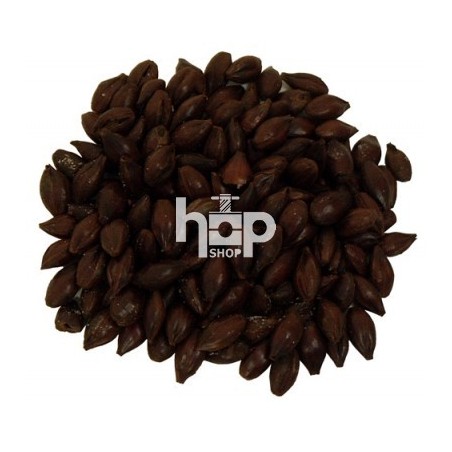  
Roasted Barley (Simpsons & Crisp)
English Roasted Barley
Made from unmalted barley and a typical ingredient of dry Irish Stouts.
The colour produced can be almost opaque and the flavour is similar to a dark, bitter roast coffee.
In stouts, a combination of Chocolate, Black Malt and Roast Barley gives excellent complexity and balance.
Remember that these dark grains will have an acidifying effect on the mash, so ensure your salts have been adjusted adequately.
---
Colour EBC: 1200 - 1900
Tasting: Coffee Beans
Usage: Up to 5%
Beer Styles: Irish Stout, Heavy, Imperial Stout, Session Bitter, English ESB
---
Roasted malts can impart a variety of flavours and aromas or adjust the colour, bitterness, body and mouthfeel.
Subject to current stock levels, malt is available in bags of 500g and 3 kg.
Only users who already bought the product can add review.