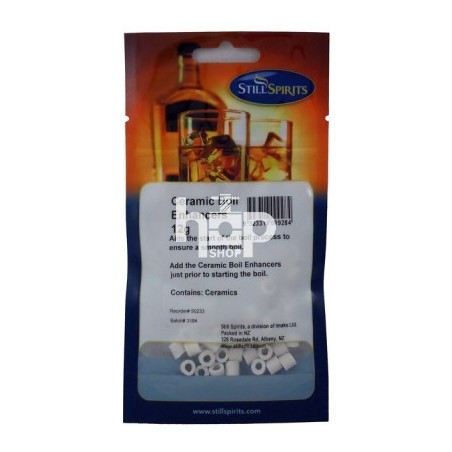  
Ceramic Boil Enhancers 30g
These Ceramic Boil Enhancers should be placed in the bottom of the Still every time a distillation is undertaken.
They prevent surge boiling and the lifting of the lid.
They should be used in conjunction with Distilling Conditioner (an anti foaming agent).
30g pack.
Only users who already bought the product can add review.