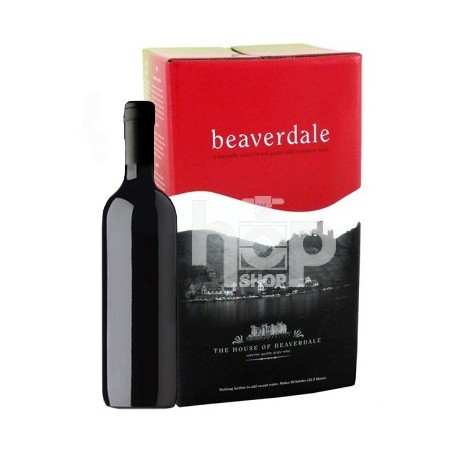  
Beaverdale Malbec 30 Bottle
Malbec is a full-bodied red win

e that grows mostly in Argentina.
Known for its plump, dark fruit flavours and smoky finish.
Malbec wine offers a great alternative to Cabernet Sauvignon and Syrah.
This 30 bottle wine-making kit produces quality wines in around 4 weeks.
No extra sugar required this is a premium all inclusive wine kit that contains 6 litres of genuine varietal grape juices.
Range Information
A long established wine making range, which are used with great success by both novices and experienced wine makers.
House of Beaverdale, the UK's original all grape juice wine kit are available in both 6 and 30 bottle versions which makes them great for beginners with the option to scale.
Each wine-making kit contains grape juice, yeast, bentonite, stabiliser, oak chips (the use of which is optional) and finings. 
For those who prefer greater body or depth to their wines, consider reducing the amount of water added or substituting grape concentrate as elsewhere on the Website.
Only users who already bought the product can add review.