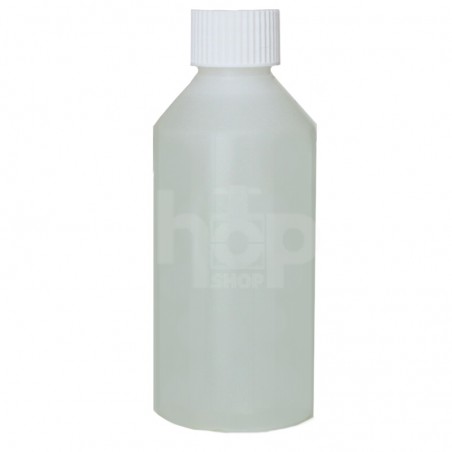  
Auxiliary Finings 250ml (Finings Adjunct)
Finings Adjunct
Finings Adjunct is a ready-for-use auxiliary fining used to break protein and some yeast out of freshly fermented beer.
This auxiliary fining should be used in conjunction with isinglass finings to enhance the total negative charge.
It is used at the rate of 40 to 60ml per 25 litres and needs to be dispersed thoroughly in the beer at the end of fermentation.
---
Benefits of using Auxiliary Finings
Removes the protein that causes haze in beer
Improves filterability for bright beers
Reduces conditioning time
Leads to polished beers
Speeds up beer processing
Easily mixed into beer in a fermentation vessel or cask
Suitable for vegan-only beers
---
Ensure that the auxiliary finings is well mixed into the beer before adding isinglass otherwise, they will not clarify the beer properly.
Only users who already bought the product can add review.