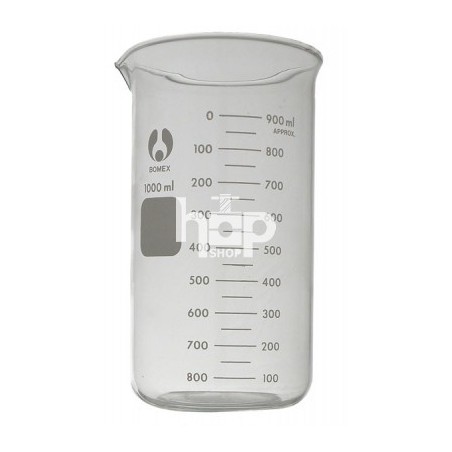  
Glass Beaker - 250ml
This spouted glass beaker is made from heat resistant borosilicate glass.
It has a height of 120mm and an opening of 58mm and is graduated at 25ml intervals from 25ml up to 200ml.
In common with the shipping of all glass products, there is an attendant risk of breakage, which we have both minimised & will rectify for shipments within the U.K. should the need arise.
Only users who already bought the product can add review.