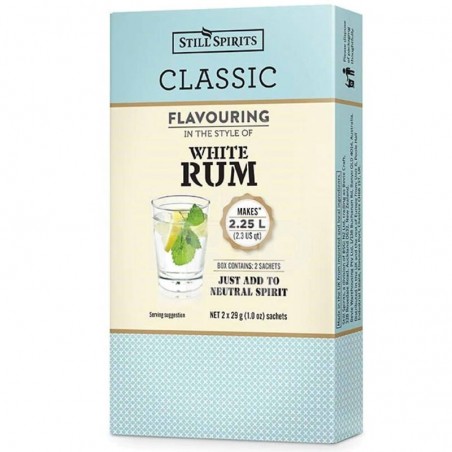  
Still Spirits Classic White Rum Flavouring
Still Spirits Classic White Rum Flavouring makes a smooth, white rum style flavouring, slightly sweet with subtle tones of molasses.
Instructions
Each pack holds twin sachets and makes up 2 x 1.125ml.
Add one sachet contents to 1.125ml of 40% ABV home distilled neutral alcohol.
Rinse out any remaining flavouring from the sachet with some of the alcohol
Enjoy, store for later, or give away as a great gift idea!
Only users who already bought the product can add review.