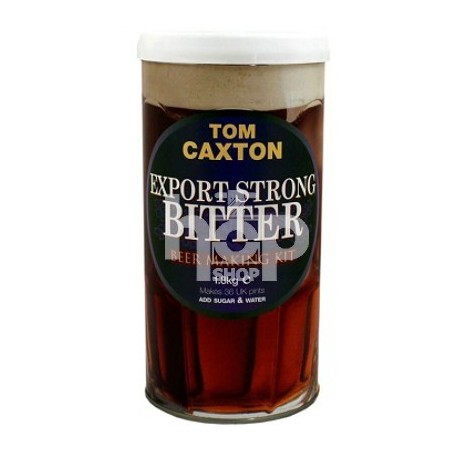  
Tom Caxton - Export Strong Bitter - Beer Kit
Tom Caxton Home Brew Beer Kit - Export Strong Bitter
Tom Caxton Export Strong Bitter is a rich 'Winter Warmer', strong, smooth and malty.
Just the tipple to encourage lively conversation and keep the long winter nights at bay.
Tom Caxton Export Strong Bitter beer kit includes 1.8kg of top-quality malt extract, yielding up to 36 pints of delicious home brew beer.
With an ABV of around 5%, all you will need is some basic homebrewing equipment, 1kg of brewing sugar and water.
If you are looking to up your brewing game and experience a rich beer with enhanced flavour, body, head retention and mouthfeel.
Then we recommend swapping out the brewing sugar for a Beer Enhancer or Liquid Beer Kit Enhancer 2.
Whether you're a fan of light, refreshing lagers or full-bodied, rich ales, Tom Caxton Beer Kits have something for everyone.
Only users who already bought the product can add review.