WE HAVE OVER 1900 PRODUCTS ON OUR SITE! SEARCH FOR YOUR PRODUCT HERE:
Solomon Grundy 30 Bottle Wine Kits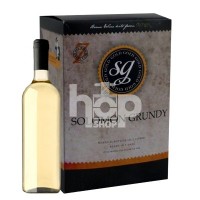 A great range of table wines in 30 bottle packs.
Start the fermentation on day 1, it's finished by Day 5, and cleared and ready to drink by Day 7, although continues to improve if left longer.