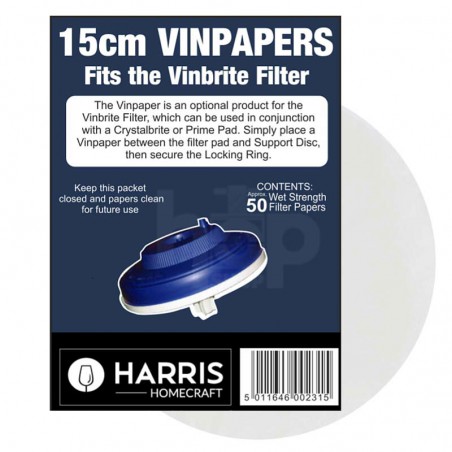  
15cm Vinpapers for Vinbrite Filter
Vinbrite Filter Papers
The Vinpaper is an optional filter paper for the Vinbrite Filter, which can be used in conjunction with the CrystalBrite or Prime Pad.
The filter paper will inhibit any loose fibres off the pads from entering the filtered wine.
Simply place a Vinpaper between the filter pad and support disc then secure the locking ring.
The packet of 50 wet-strength filter papers can also be used with a funnel to remove floating debris from country wines.
The micron rating retention for these crepe general-purpose filter papers is 20.0 microns
Only users who already bought the product can add review.