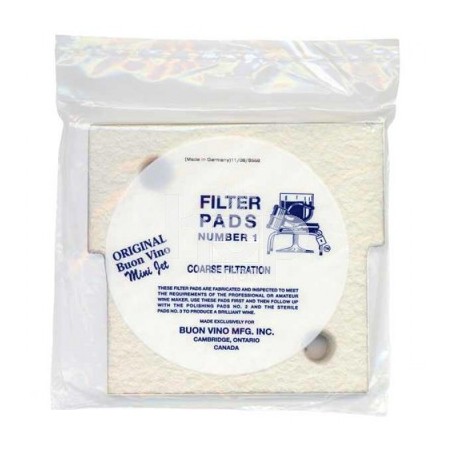  
Buon Vino - Mini Jet Filter Pads - Coarse
Wine Filter Pads
These coarse-grade pads fit the Buon Vino Mini Jet Filter and are mainly used for heavy wines.
The pads will not display significant changes in the wine and can be used to collect and/or break down large particles.
They can be used to filter the wines before ageing and for heavy-bodied dessert wines such as Port, Ice Wine & Sherry.
Only users who already bought the product can add review.