WE HAVE OVER 1900 PRODUCTS ON OUR SITE! SEARCH FOR YOUR PRODUCT HERE:
Cider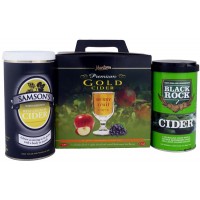 Home Brew Cider Making Kits
Cider making kits based on apple, pear or other fruits or berries have become very popular as new cider brands such as Kopparberg have conquered the market.
Now you can make your own cider, as simple as any wine kit!